Cannabis changes life for one family affected with autism
Despite the controversy that still surrounds it, cannabis is a miracle to one family's son with autism. Diagnosed with Autism at an early age, Sam's parents had vigilantly sought out the best in care for their son. Problems started early on when his behavior became aggressive, particularly toward other children. This isn't unusual, but it is so heartbreaking. Children with autism struggle to reach out to others, to communicate and to develop relationships. It can be a lonely world for a child with autism. Frustration and isolation can turn to rage and acting out. This was happening to Sam, and his parents felt helpless to stop it.
"We were getting so scared, he's getting more dangerous"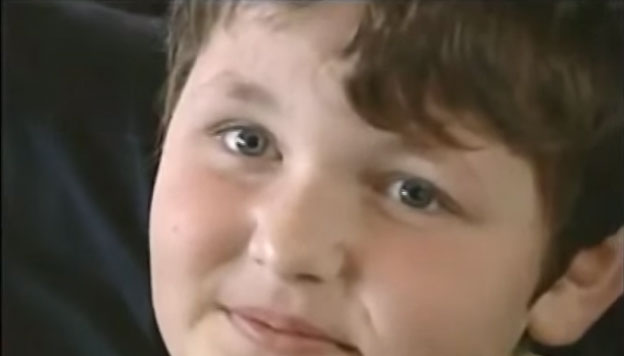 Things Kept Getting Worse…
Over time, his behavior escalated. He would strike other children without warning. His parents felt helpless, but that wasn't the only struggle this family had. Sam was "disappearing." Normally cheerful and sociable with family, he was becoming distant, emotionless and agressive at home. At this point, the family wondered if their worst fears may come true, that they would have to institutionalize their beloved little boy.
Unfortunately, this still happens. Autism that progresses beyond what caregivers can manage can result in families being ripped apart if a solution isn't found. Sam's parents were desperate to get their baby boy back, and to keep their family together.
Medications Did More Harm Than Good
They sought out help from doctors, therapists and other experts in the field. He was prescribed a variety of drugs, including Risperdol, a powerful anti-psychotic. In addition to making him lethargic, unresponsive and increasingly hostile, he also gained over 20 lbs, a common side effect of the drug, among other things. This only exacerbated the problem. Now, Sam was getting older and getting bigger. Sam's parents were at their wit's end.
Finally, A Breakthrough
Through relentless studying and researching, Sam's parents came across a promising but controversial alternative to the heavy anti-psychotic meds that their son had been given. There was documentation and case studies about autism and cannabis, and Sam's parents wondered if it might be the answer.
They notified  their pediatrician, and began giving their son a small, daily dose of cannabis that they grew themselves for the sole purpose of treating their son's symptoms. The results were dramatic. His aggressive behavior was immediately reduced. He became calmer, more social. He was smiling again, and was able to be around other people without lashing out.  It was truly a case of Cannabis a miracle to one family's son with autism.
Over time more improvement, less cannabis needed. Real progress.
What is even more interesting is that the progress that has been made has increased, while the dose needed has been reduced. This is unusual for most medications, which need to be consistently increased to get the same results. Sam's parents have reported that while Sam continues to progress, they have actually reduced his cannabis dosage over time. Hopefully, more research will be done around autism and cannabis, so that other children and their families can experience the same relief and hope for a better future.
Autism and Cannabis in Maryland
"THE COMMISSION MAY APPROVE APPLICATIONS THAT INCLUDE ANY OTHER CONDITION THAT IS SEVERE AND RESISTANT TO CONVENTIONAL MEDICINE FOR WHICH OTHER MEDICAL TREATMENTS HAVE BEEN INEFFECTIVE IF THE SYMPTOMS REASONABLY CAN BE EXPECTED TO BE RELIEVED BY THE MEDICAL USE OF MARIJUANA."
The above is copied from Maryland's house bill 881. If you think that organic Maryland cannabis may help your child, there is a provision to prescribe when other treatments have been ineffective. So although the bill does not specifically approve medical cannabis as a treatment for autism, there is potential contained within this clause.