Medicine should help our bodies heal
We take medication to help our body fight off ailments and disease. What happens when the medication we take contains toxins? Typically, when that happens, our bodies have to fight harder to deal with the toxins than fight off disease, but not with organic cannabis in Maryland.
How Our Body Fights Disease
To overcome disease requires energy. When the medications that we take have toxins, our body has to divert energy from fighting a disease to help deal with the effects of the toxins. Why is this important? It is important because many sources of cannabis contain toxins such as pesticides, herbicides, and even fungicides — but not Organic Maryland Cannabis.
Not All Cannabis Is Grown the Same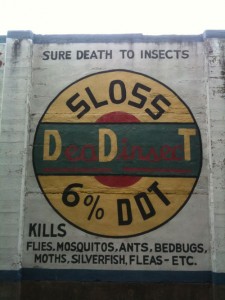 Organic Maryland medicine such as organically grown cannabis does not have toxins such as pesticides. It is a purer source of medication. Plants that are grown using man-made chemicals, such as fertilizers absorb those chemicals and reuse them to produce leaves, buds, and flowers. When we harvest and use those parts of a plant, those chemicals make their way into our body.
Do we eat apples with DDT on them? Not knowingly. Do we eat salad if we know the lettuce has fungicide on it? Not knowingly. Why then would we eat, smoke, or use medication that has pesticides and fungicides? Because we do not know that chemicals and toxins are present. Even indoor cannabis is prone to common pests, such as spider mites and fungus. Many people who grow cannabis use man-made chemicals to fight pests. Those chemicals remain and the become part of the medication that people take every day.
Why Choice is Important
Medical grade cannabis is used to help fight cancer, improve mental health, and overcome debilitating conditions such as epilepsy. Organically grown Maryland cannabis does not require that your body divert the energy it is putting out to deal with pesticides. It just works with your body to help improve the effort to fight off disease.
So when you take a medication one of two things happen. Either your body has to fight the medication, and the disease or the medication provides a boost to your body's defenses so that you have a better chance of overcoming the disease.
Which type of medication would you choose? Organic Maryland medication is grown without toxins so the end product helps rather than hinders.